About us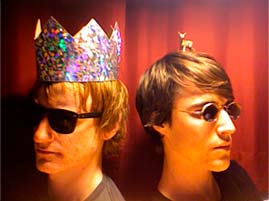 Buttermilk Products are a peace-loving production company in care-taking of Lukas Laier and Moritz Vetter. Ever since the foundation in 2010, the company is giving two legs and three arms for the success of their beloved founding fathers to enable them to catapult the cinematic output of the studio beyond the hemisphere. They like and love their work so far and are looking forward to spread their appreciation of Buttermilk Products around the globe.
Due to the ongoing all-conquering creative recession, Buttermilk Products are willing to abandon the promising path of glory, set the film business on fire and analyze the concept of pregnancy of meaning and what it's damage on society has been so far. Feel free to enter the boat onto a new horizon of the might-be-possible and support us in our mission to save the occident from cultural collapse.
Lukas Laier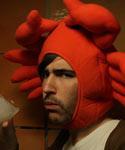 is a filmmaker whose rural origins can't be denied since 1991. The one link to civilization was his very own color television set, which provided him with various friends out of the rich world of RTL2. This very relic of his childhood is payed homage to by playing a prominent part in his debut short film "In Rapid Succession". His biggest stunt until now the young lad performed at the age of six by examining the acceleration force of basement stairs with his tricycle. He didn't come out a sports guy anyway. Lukas lives in Berlin and studies media-something.
Moritz Vetter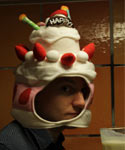 was born in Pforzheim in 1990, moved to Wiesloch at the turn of the Millenium and matriculated in Maths and Physics in Berlin a decade later. Most passionate about wearing sandals, he made several films with his comrade Lukas Laier. He just loves playing the protagonist. According to a press release, he once walked home from some festival in Stuttgart for budgetary reasons. It's considered false by now. His massage skills are rumored to be extraordinary.